Manufacturing Process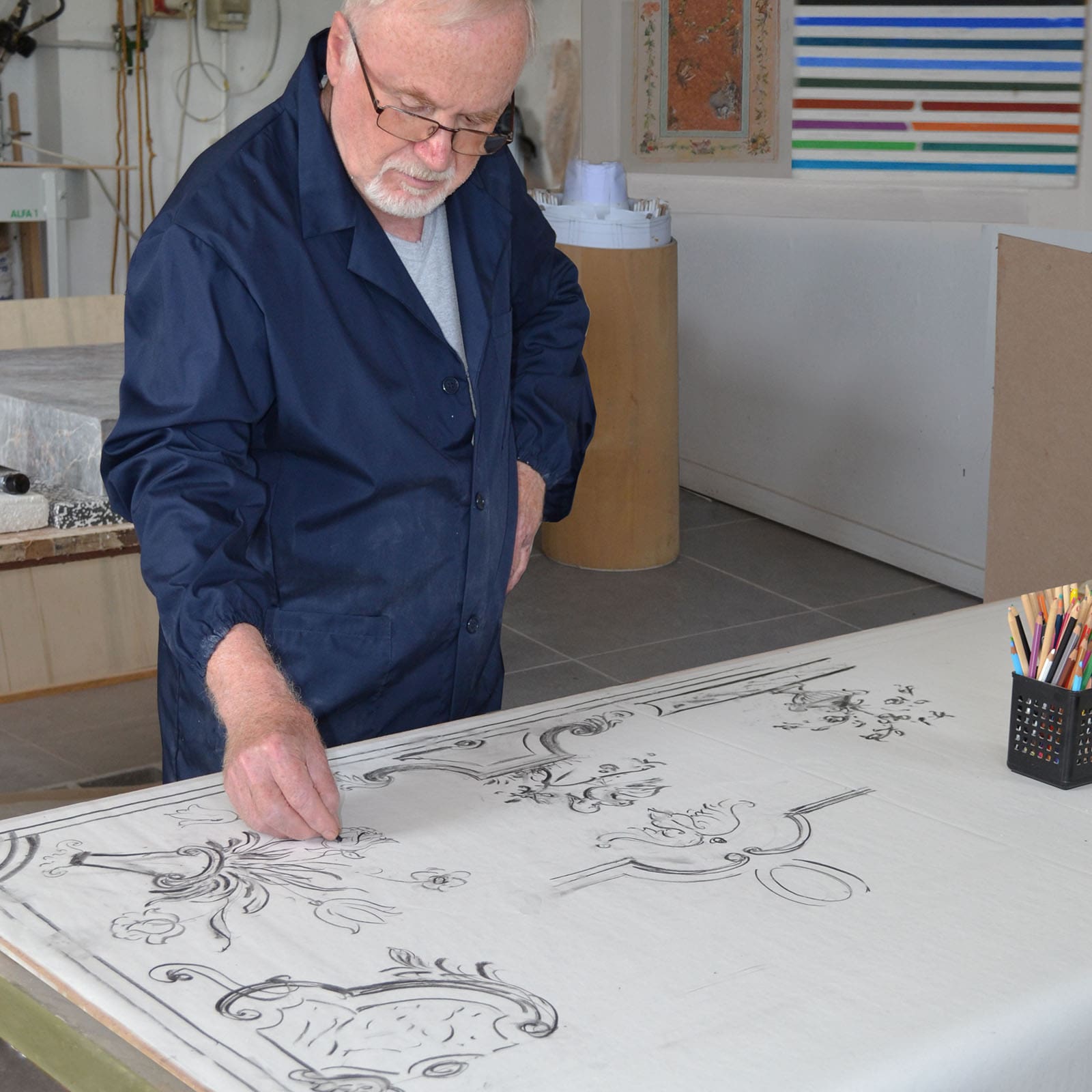 The long manufacturing process of polychromatic Scagliola inlay begins with the develop of the design on the work surface.
The artist draws the pattern and then cuts out a space of few millimeters deep.
Then he goes on filling of the caved parts with the paddy made of colored scagliola.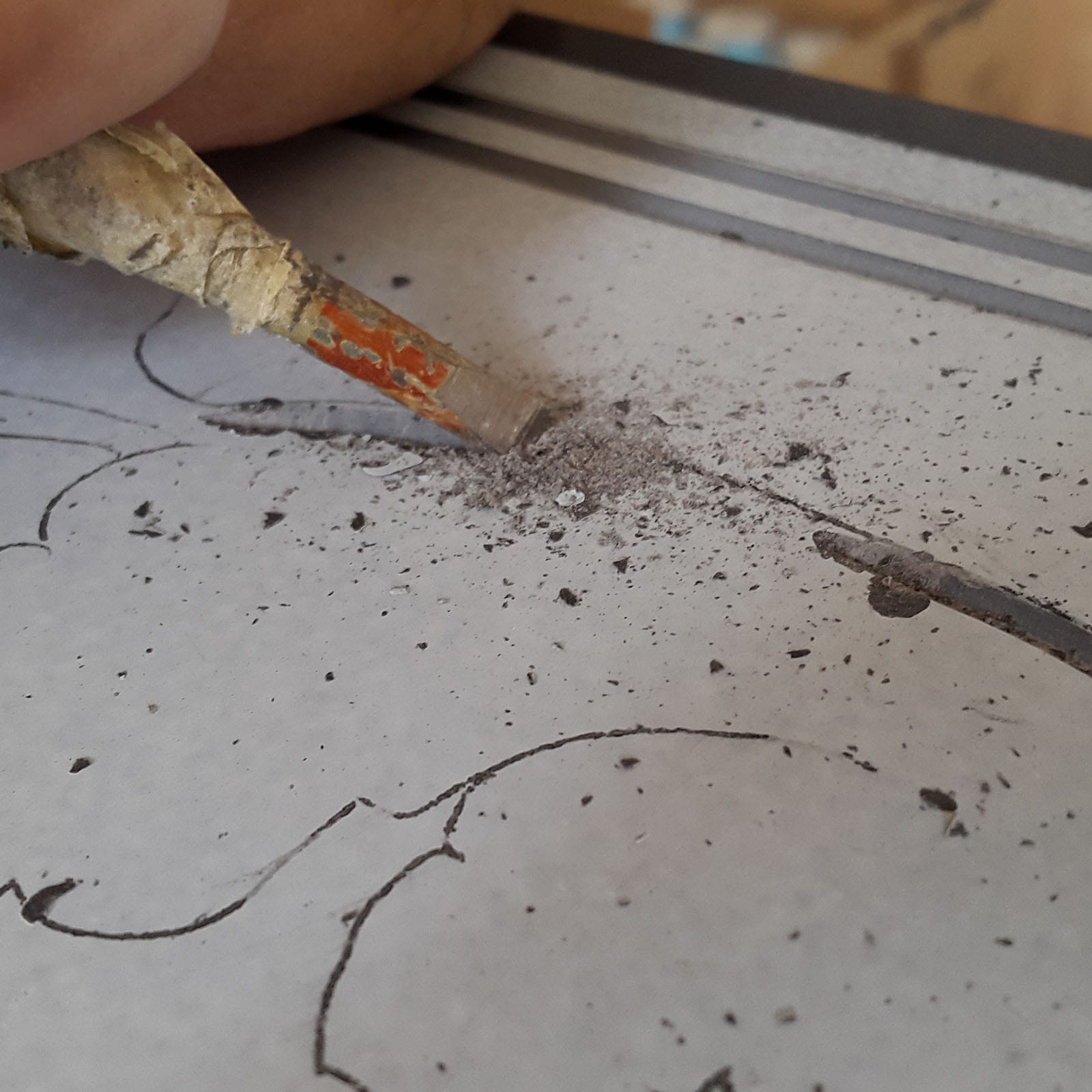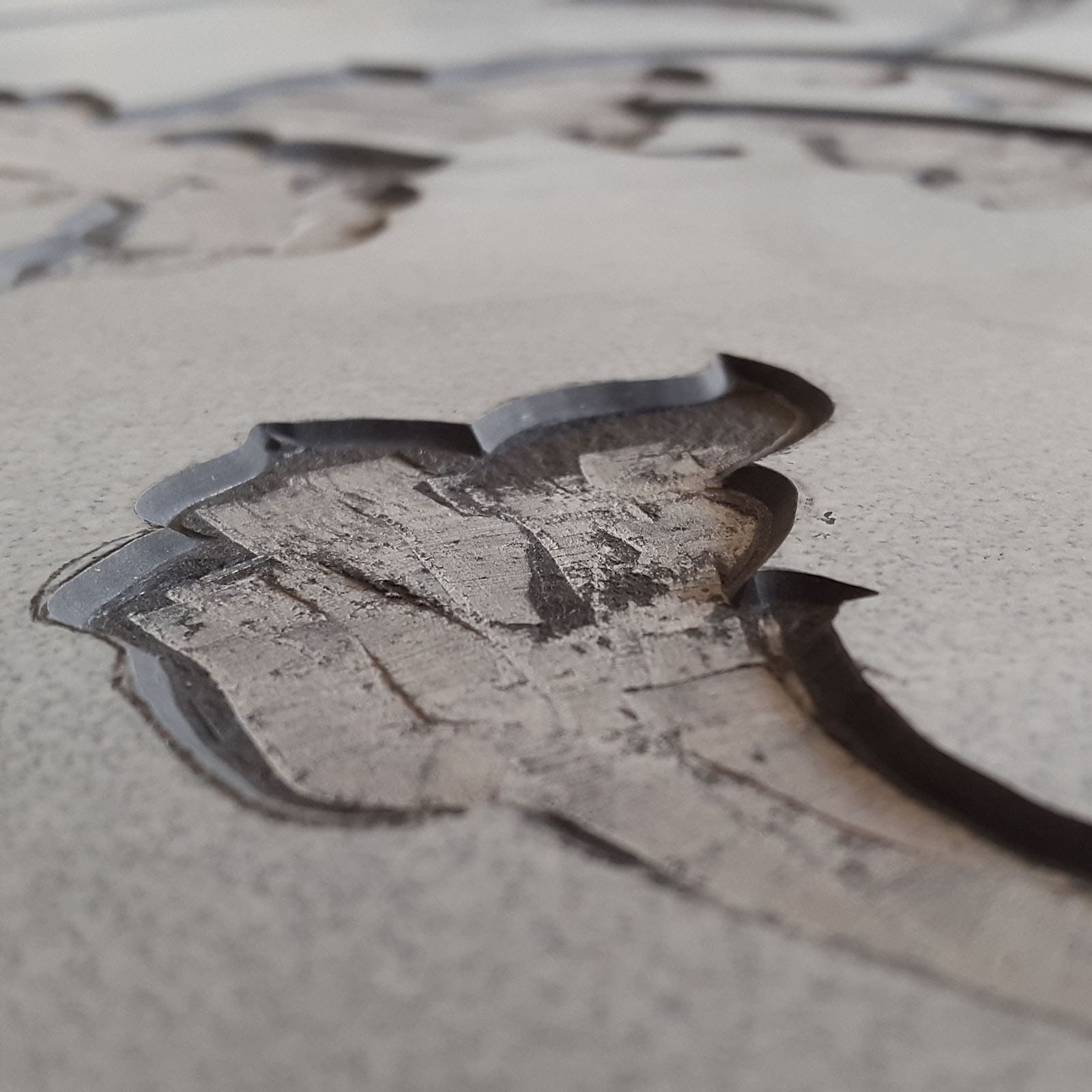 Scagliola mixture is composed by Selenite powder mixed with pigments and natural glues and it is inserted in the caved parts using a spatula. The high experience of the artist allows to direct the chromatic effect and to imitate the veins of the naturals precious stones.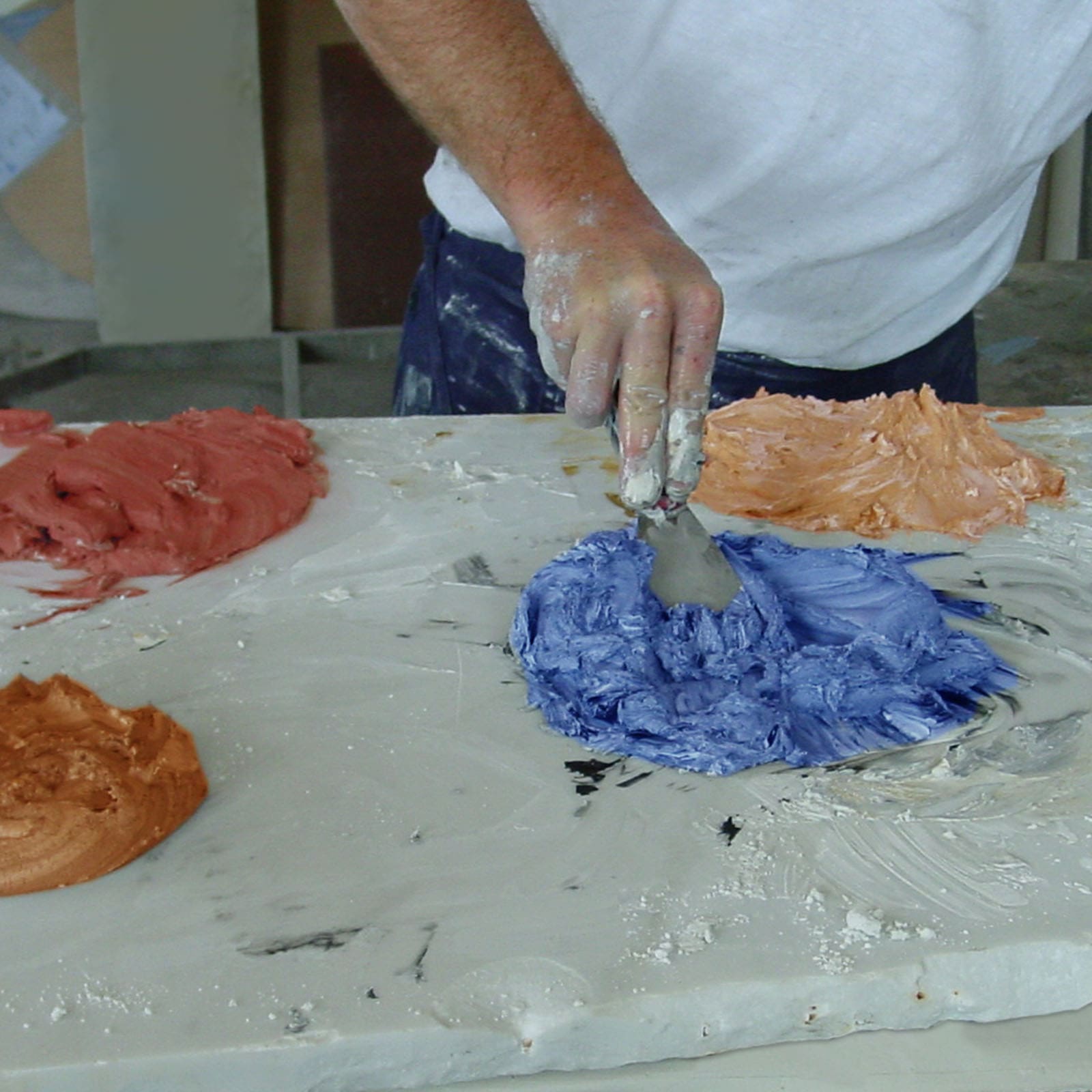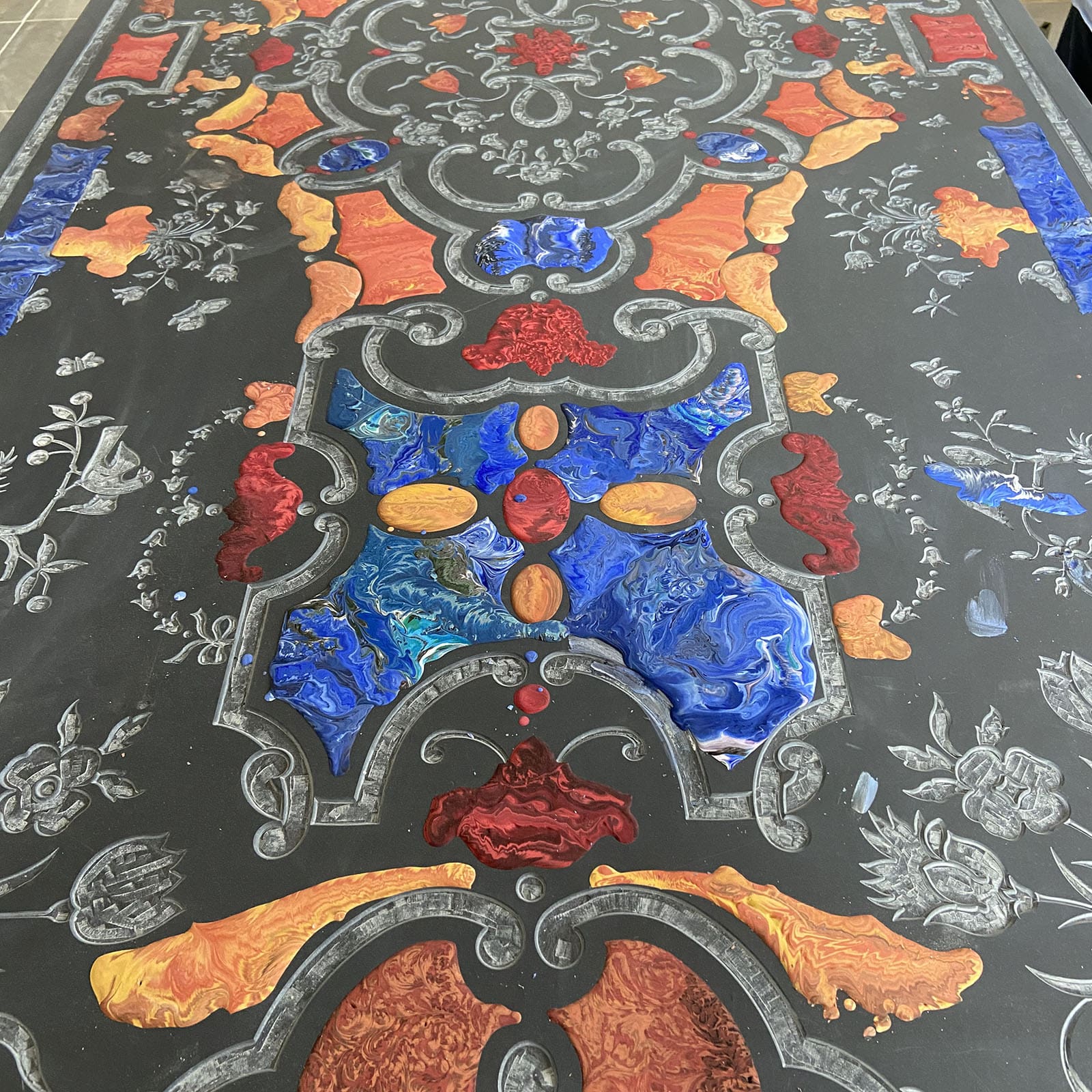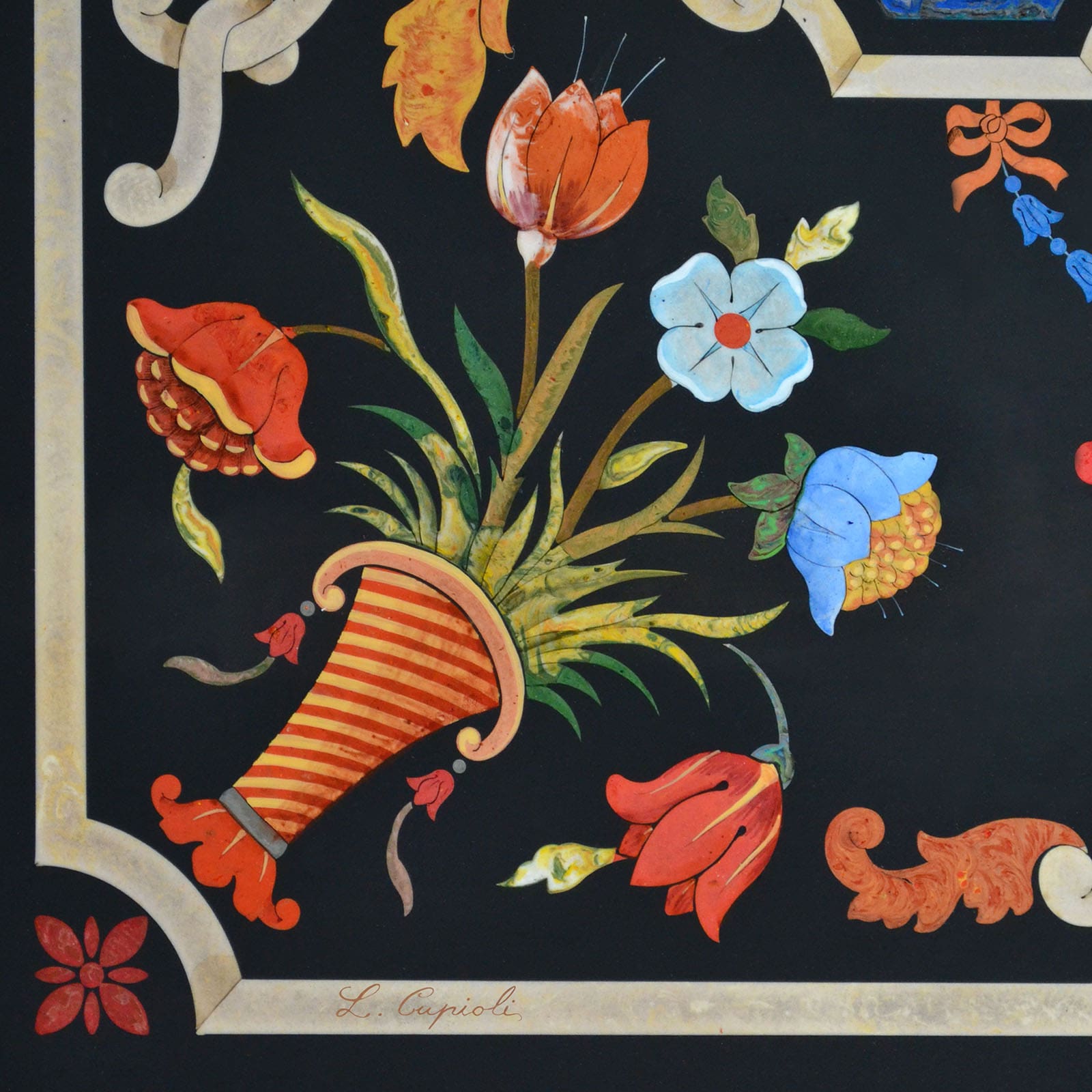 When the scagliola mixture is dry the artist smooth the surface with the water lapping machine to remove the surplus parts of the scagliola.
At this time, according to the type of decorations, the cycle of incision, sealing and smoothing may be repeated more than once.
At the completion of all steps, the surface may be shined by applying oils and waxes or another protective transparent coating.
The artwork is signed by the artist.