Scagliola Art Evolution
When Sonia and Luca – the owner's daughter and son – joined the company, in addition to consolidating the traditional production, the project "Scagliola Art Evolution" was born.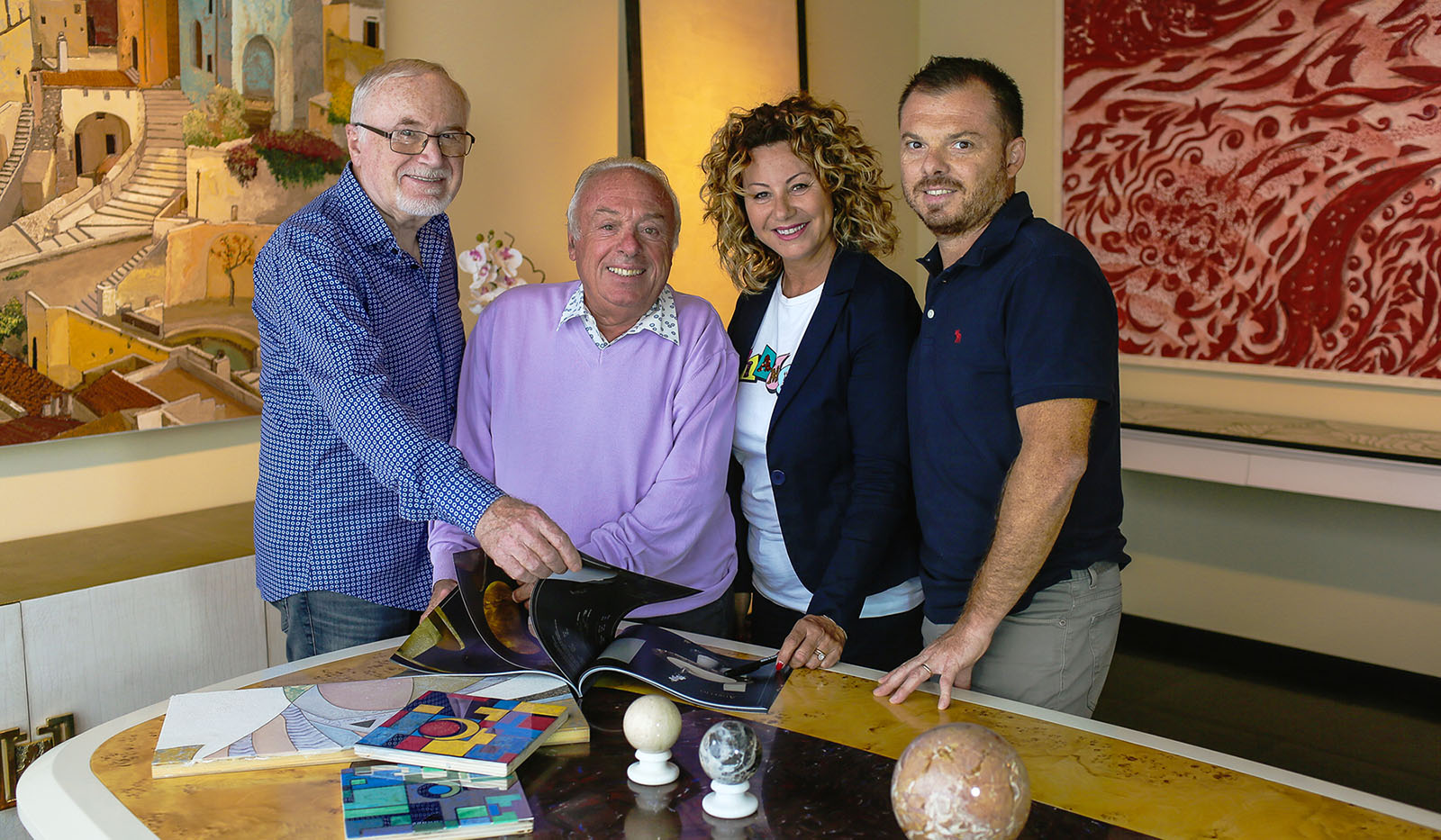 The whole family works together In the creative workshop, combining their professional skills with the common objective of giving a new interpretation to a material that originates from a century-old classic and illustrious tradition.
The artisan techniques, acquired over many years of work experience and combined with the modern vision and experimental research of the new generation are the driving force that allows the company to achieve innovative results and undertake the process of renewal towards contemporary products called "ARTE OGGI" where art meets design.
Sonia and Luca, now at the helm of the company, share their passion for decoration as a Family heritage and pursue their professional growth by enhancing the value of artistic craftsmanship, as unique in Rimini as it is unique in the world.
The new line of products includes the elegant combination of the "scagliola" component with refined and prestigious materials to create a contrast of extraordinary impact and aesthetic value.
In perfect balance between tradition and innovation, Arte Oggi features clean and essential lines that highlight the finishes with carefully selected and matched colours in style with the latest trends in the Fashion world.
The present and vibrant textures are the essence of the new Cupioli Creations, whose full value can be fully appreciated by caressing the surface; only through touch, in fact, the emotion of manual workmanship transpires and the charm of Made in Italy's artistic craftsmanship stands out confirming the uniqueness of each piece.
Materials and colours arise from the scagliola work that through an intense sensory experience evoke images and meanings as vivid as those of a Fellini-like dream dimension, shaped by the artist's skilled hands.
A unique emotional and sensory experience.