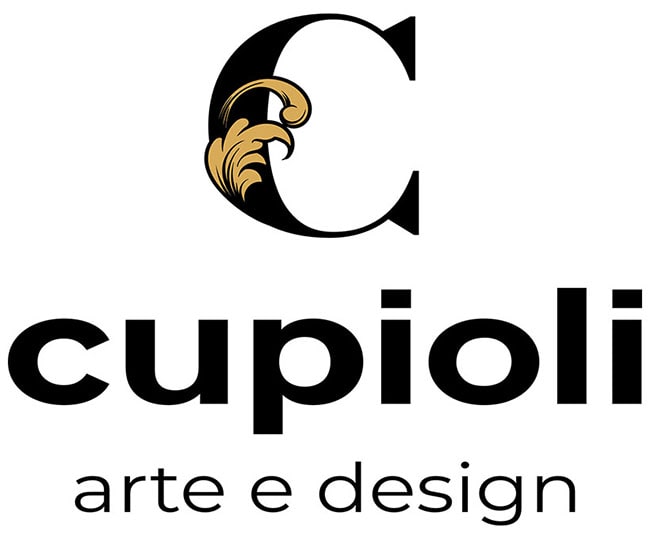 Innovating through tradition means walking a new path, increasing the distinctive character that lies in pure art to the contemporary world. Traditional art meets modern art: beauty marries what is functional.
Building, designing, and creating in a way that is absolutely authentic toward oneself and the ever-changing world around us.
Our plans for the future speak of us. Our project is to represent continuity with the second generation of the Cupioli family, strengthening the strong link with the tradition of artistic craftsmanship that we have as a family heritage and projecting ourselves towards a more contemporary concept.
On the occasion of the presentation of the new ARTE OGGI products – the result of the artistic evolution of the company – we are pleased to introduce our new logo, which represents the acanthus leaf, our historical symbol embracing the initials of the family's surname.